We are making product pricing simple. Welcome to find your spot on our team.
We are Helsinki based startup on a global growth path
We believe easy price monitoring should be the norm in any business. Complex, tedious software makes people cranky. We are here to change this with Sniffie. It's not either wise or nice to buy excessive amounts of data and start analysing it, if the only thing you need to monitor is your local competition. That's why we believe small data is beautiful. Our only aim is to help our customers to make better pricing decisions and better business.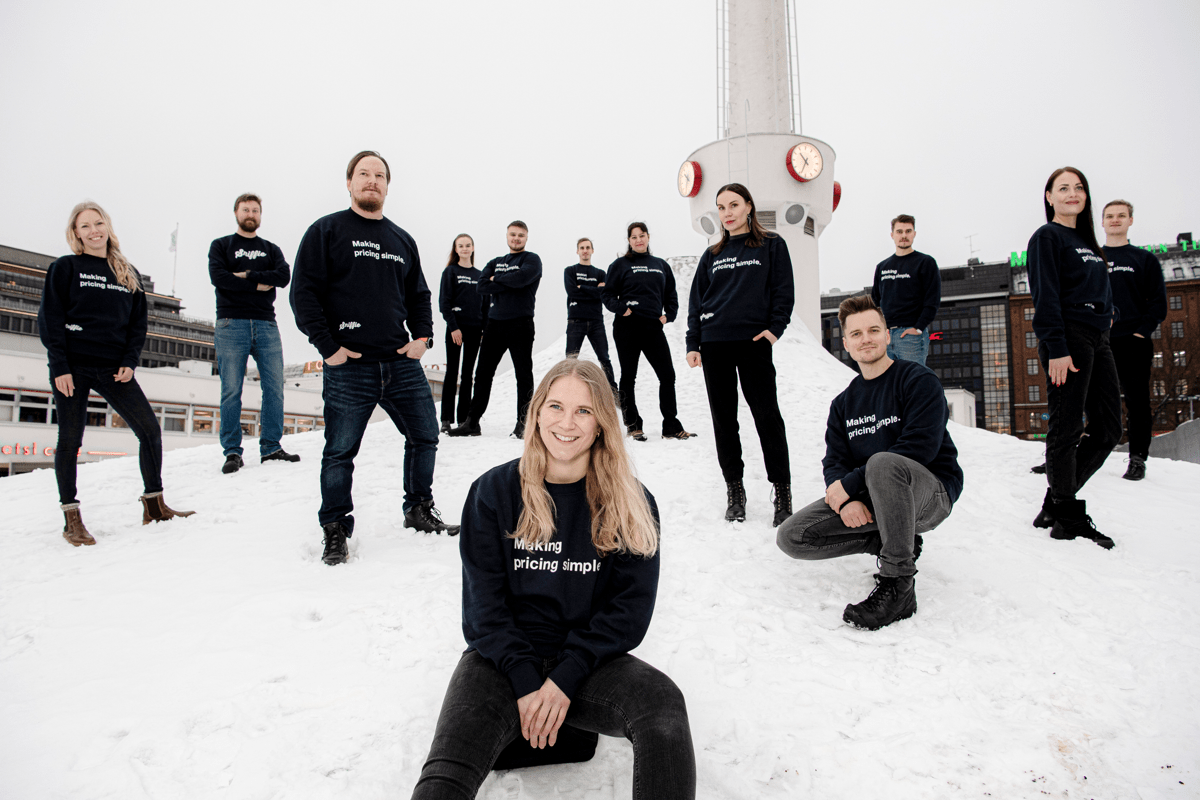 This is one of the things we do best
We believe in motivated and happy people, who know where they are heading. That's why we spend hours and hours on teaching you what you need to know. You'll catch the attitude we hold dear and then we let you free. Just because we believe motivated people deliver quality work.

Our Values
"It's one thing to say you care. It's another thing to care."
We believe there are three kind of people in the world.
Those who think they care,
those who know they care,
and those who do care.
We attract people who do care.The rest will leave us anyway.
Founded in
2015 (fulltime 2017->)